With slender frames, clean lines and stylish square-edged profile aluminium windows are the perfect addition for a modern extension, renovation or new-build homes. Using the latest in contemporary frame design every window is custom made to the exact requirements of your build.
Modern aluminium windows are a great option for increasing kerb appeal or finishing off a contemporary home. With thermally broken frames our aluminium windows can be designed in an almost infinite range of designs and glazing options – from casement windows to huge fixed frames and even stunning frameless glass-to-glass corners.
Aluminium Windows
Aluminium is the perfect material for manufacturing windows. It is lightweight and yet considerably stronger that other window materials enabling us to create windows with slimmer frames and for larger openings, with narrower frames allowing for larger panes of glasses, maximising the amount of light you let in.
Unlike previous generations of aluminium windows, modern systems are thermally broken which prevents cold-bridging and ensures the systems are capable of advanced thermal performance, with aluminium also offering maintenance-free and recyclable solution, reducing the impact on the environment.
SAL300 slim
Glazing: Double glazed
Uses: Casement (including top hung or side hung), fixed frames and frameless glass-to-glass corners and in-line joints
A stylish narrow-framed window that provides the ultimate in contemporary design, maximising your view and the amount of light let into your home. Externally glazed with its slender frame depth as well, the SAL300 Slim offers a sleek appearance from any angle.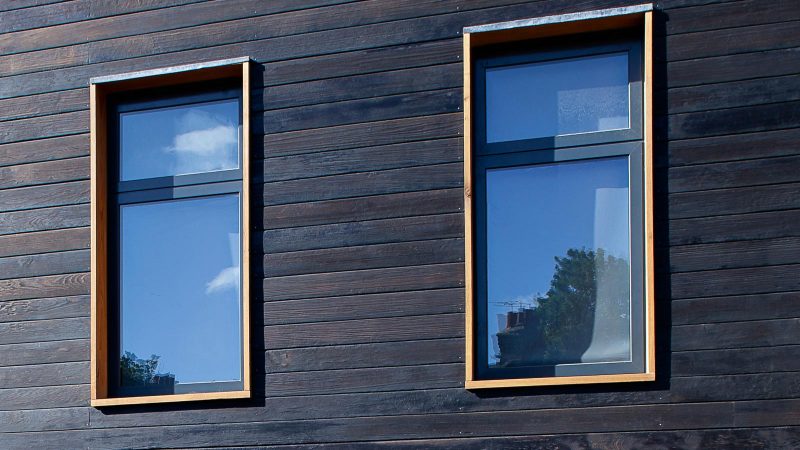 SAL300
Glazing: Double glazed
Uses: Casement (including top hung or side hung), fixed frames and frameless glass-to-glass corners and in-line joints
The highly engineered window system provides a modern square edge profile, consisting of the same slim 53mm frame depth as the SAL300 Slim, but internally glazed with a wider profile that enables larger sash sizes to be incorporated.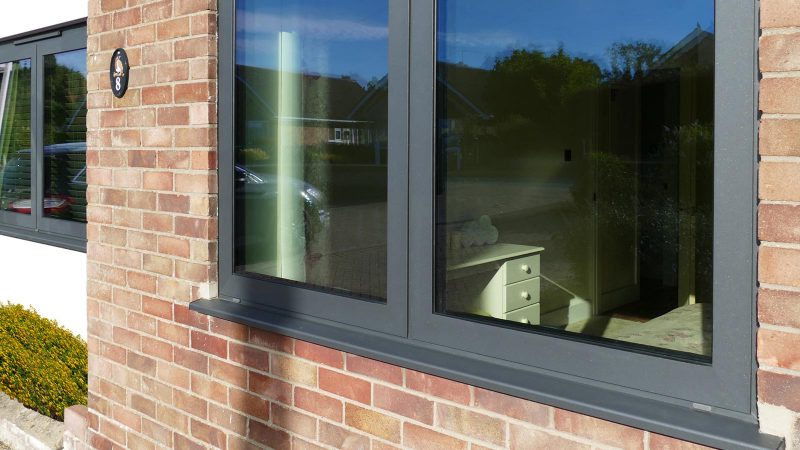 SEF
Glazing: Double or triple glazed
Uses: Casement (including top hung or side hung), tilt & turn, fixed frames, frameless glass-to-glass corners and inline joints, gable end glazing and angled frames.
Available double or triple glazed for advanced thermal efficiency, the SEF window is hugely versatile with a wide range of opening options and capable of achieving larger sash sizes.
The versatility of the system makes it ideal for multiple window styles on the same property or elevation and it is also ideally suited for integration alongside our sliding or bifold doors to create a complete glazing solution.
Opening types
Side Hung
Opening out from the side, the handle is usually half way up the window. They feature egress hinges to help escape in an emergency and easy clean hinges to slide the window along when open and clean the outer glass.
Top Hung
Opening out from the bottom with a handle along the bottom, this design can provide wider openings than side hung. Restrictor hinges limit how far the window can open with built in subtle finger latch to allow the window to open further.
Tilt & Turn
Ideal for providing a more modern window appearance, with larger openings than conventional open-out windows. The inward opening tilt-and-turn mechanism is ideal for high-level windows allowing them to be easily cleaned from the inside. Alternatively, the handle can be locked to give a tilt-only operation of the window for ventilation.